Slayer 1981-2018
January 23, 2018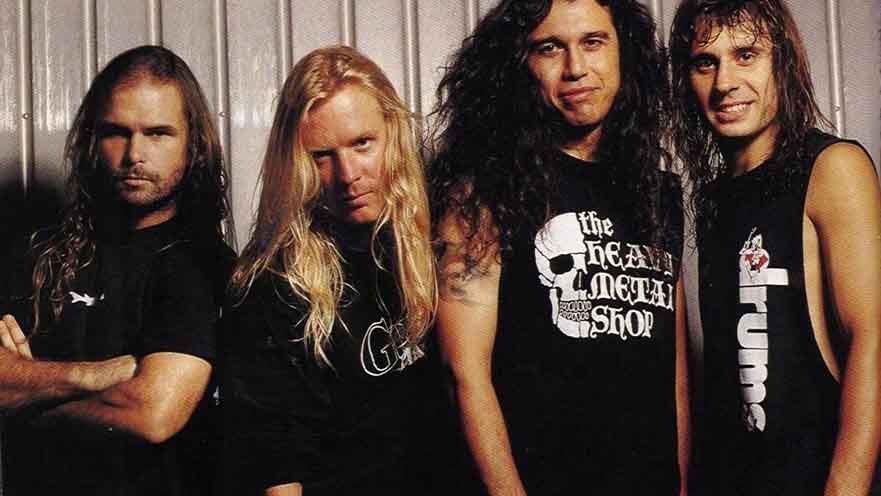 With mixed emotions of sadness and triumph, we must announce that on January 23, Slayer announced the end of the band and a Farewell Tour which should please every diehard Slayer fan.
After making some of the most brutal, breathtakingly aggressive, all-hell's-a-breaking-loose music ever created, being one of the four bands that defined an entire musical genre and being the band that other heavy acts are measured against and aspire to...after nearly 37 years, releasing 12 studio albums, multiple live recordings, compilations, live video and two box sets, playing nearly 3000 concerts in all corners of the world, receiving countless awards including five Grammy nominations and two Grammy awards, Gold records and other accolades...having its own exhibit in the Smithsonian Institute, gracing hundreds of magazine covers, experiencing the devastating loss of a founding brother, and even appearing on "The Tonight Show," the age of Slayer, one of the greatest thrash/ metal/punk bands of this or any age, is coming to an end. Slayer will do one last concert tour around the globe to thank their fans for all the support over the years. N. American tickets public on sale Friday, Jan. 26 at 10AM local. Ltd Slayer onstage + meet & greet + exclusive merch packages at slayer.net.

May

10 Valley View Casino Center, San Diego, CA
11 FivePoint Amphitheatre, Irvine, CA
13 Papa Murphy's Park at Cal Expo, Sacramento, CA
16 PNE Forum, Vancouver, BC
17 South Okanagan Events Centre, Penticton, BC
19 Big Four, Calgary, AB
20 Shaw Centre, Edmonton, AB
22 Bell MTS Place, Winnipeg, MB
24 The Armory, Minneapolis, MN
25 Hollywood Casino Amphitheatre, Chicago, IL
27 Michigan Lottery Amphitheatre @ Freedom Hill, Detroit, MI
29 Budweiser Stage, Toronto, ON
30 Place Bell, Montreal, PQ

June

1 Mohegan Sun, Uncasville, CT
2 PNC Bank Arts Center, Holmdel, NJ
4 Santander Arena, Reading, PA
6 Riverbend Music Center, Cincinnati, OH
7 Blossom Music Center, Cleveland, OH
9 KeyBank Pavilion, Pittsburgh, PA
10 Jiffy Lube Live, Bristow, VA
12 VUHL Amphitheater, Virginia Beach, VA
14 PNC Music Pavilion, Charlotte, NC
15 Orlando Amphitheater, Orlando, FL
17 Smart Financial Centre, Houston, TX
19 The Bomb Factory, Dallas, TX
20 Austin 360 Amphitheater, Austin, TX
Head on over to the official Slayer website to get tickets and more information.
The founders of the International Day of Slayer wish to issue the following statement:
All great endeavors come to an end. Musically, Slayer was one of the greatest endeavors that four young men could have dared to undertake. They dismantled the preconceived notions of what was permitted in heavy metal, and their presence set a standard of speed and danger for all who came after them. They were unparalleled in their ferocity and their desire to reveal the hidden darkness beyond to audiences around the globe. The very name "Slayer" remains a password for those who embrace the severity of the sound and those ominous ideas.

We here at International Day of Slayer were proud to take part in raising hell and making waves on their behalf. It was an endeavor that began both for laughs and to pay tribute, and as it caught fire and was embraced by the band and the fans, we were astounded to know that two humble fans could make a mark in the name of Slayer. There could be no better privilege.

We'd like to thank Tom Araya, Jeff Hanneman, Kerry King, and Dave Lombardo for their endorsement, and thanks especially to Heidi Ellen Robinson for allowing us access to the band and their materials. June 6 will forever be International Day of Slayer, but the thought of it without Slayer out there destroying an arena somewhere is not without regret.

Slayer has announced a farewell tour for 2018. Do not make the mistake of missing it if you want to see them again, one last time or for the first time ever.

Hail Slayer.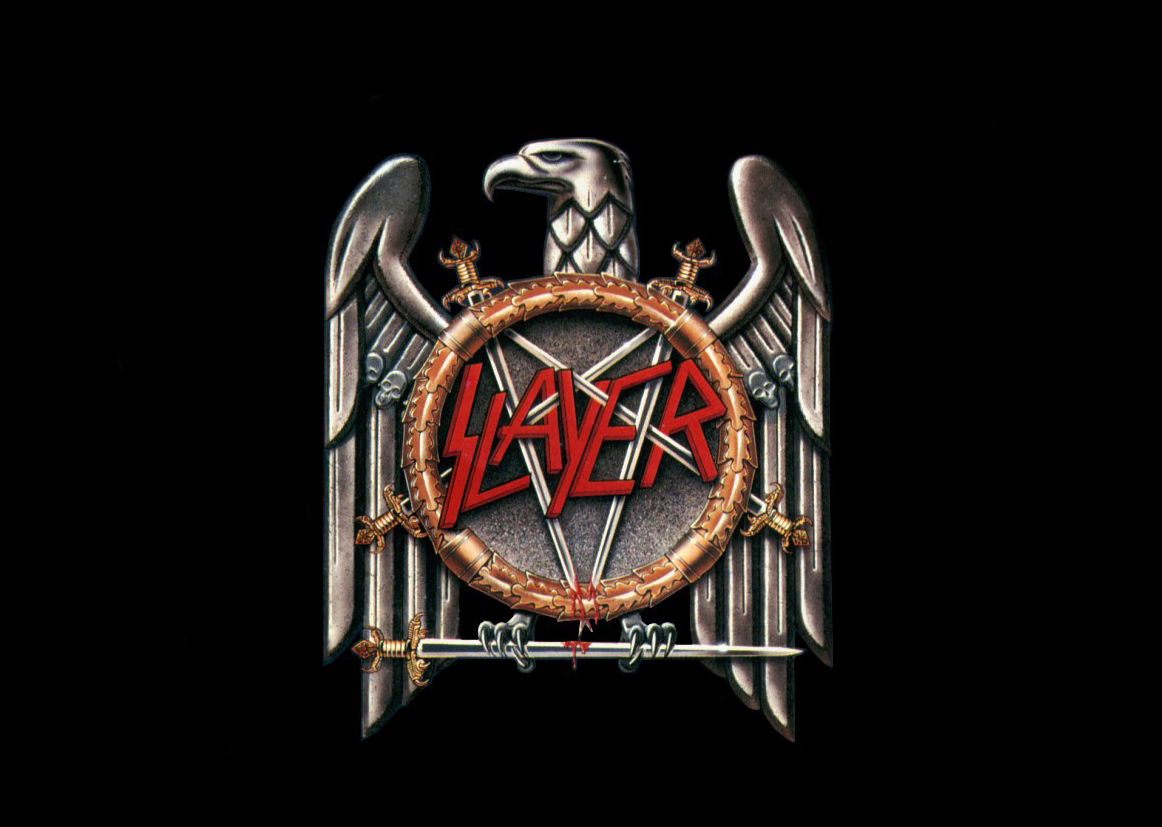 In honor of Slayer, of metal music worldwide in all ages, and of the spirit of facing reality with eyes wide open and embracing the opportunity of challenge and fear, we intend to keep this website open and celebrate the International Day of Slayer every year on June 6. Join us... welcome back!